Orange County Wedding Photographers / Kauai Wedding Photographers
Selecting a Professional Wedding Photographer in Orange County or Kauai  is one of the most important aspects of your destination wedding. With over 20 years of experience choosing Todd Avery Photo as your wedding photographer ensures the absolute best service and quality available. Todd Avery is a world renowned wedding photographer now based out of several international destinations including Newport Beach, Kauai and London with wedding photography services branching the entire globe. Available 7 days a week!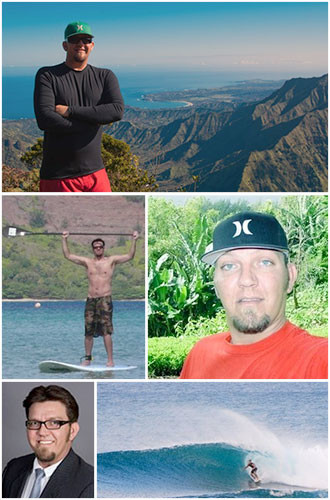 Newport Beach Wedding Photographer: Todd Avery Photo
When you hire a wedding photographer, you hire a person that is responsible for capturing not just an image, but the mood, the atmosphere, and most importantly the emotion of the moment. Kauai Wedding Photography is my passion, and I strive to capture all of the most intimate details of your special Destination Wedding in Newport Beach or Kauai.
Having studied from some of the worlds best photographers I have learned that the technical aspects of photography are only part of what makes an image great. It's being in touch with the surroundings and getting to know the people you are photographing that make truly great images possible. I strongly encourage all couples getting married in Kauai to purchase the engagement session as well as the basic photography package. It gives us time to talk and it lets me find out exactly what type of image you hope to capture. Most of the photography on this site was done under professional lighting setups at engagement sessions. It's near impossible to achieve this type of lighting during your ceremony because each and every shot is setup specifically for that shot. It guarantees those perfect images that everyone wants for their wedding album.
I use only the best equipment available. I shoot high resolution digital format images that can be printed to sizes in excess of 60″. I can deliver digital images up to 29 Mega-Pixels. I carry a full assortment of lenses and camera types to achieve the exact look and feel that I'm going for. It only makes your images that much better at the end of the day.
"Knowing how to use a camera is only half of the job, having the ability to capture the emotion of a split second is the other half. The trick, is doing both at the same time."
Give me a call, I'm sure we can work out a deal. 949.307.5177
So remember, when you are looking for Newport Beach Wedding Photographers or Kauai Wedding Photographers, give Todd Avery Photo a call and see why people say our service can not be beat!
Todd Avery
Specializing in Newport Beach Wedding Photography. Kauai Wedding Photography. New York Wedding Photography. London Wedding Photography.
Todd Avery Photo is the recipient of the Wedding Wire Couples Choice Award 2016
Check out his reviews and awards on Wedding Wire by clicking the icon badge below.